Brochures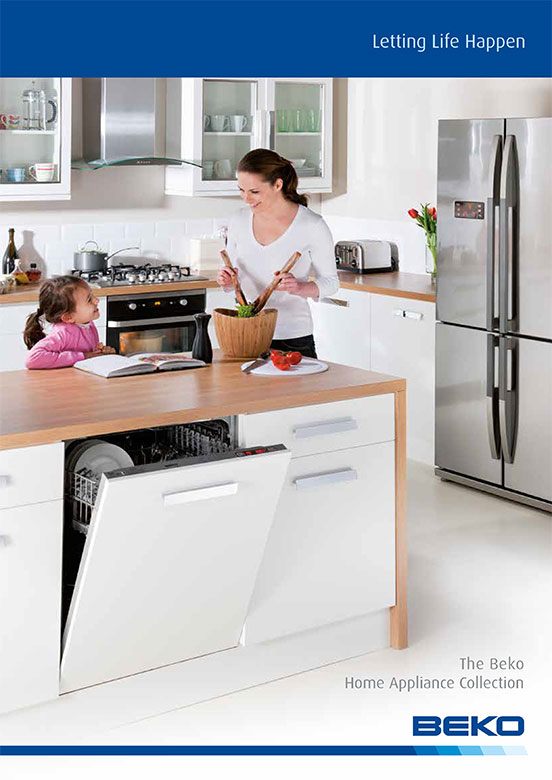 Beko - Bringing Life to your kitchen
If you'd like to read about the Beko range in printed format why not download a PDF copy of our brochure.
Please note that download times will vary and depend on the speed of your internet connection.
---
A focal point of the home, the kitchen is the place where families gather and friends meet; a place to feel comfortable and enjoy each other's company or simply getting those everyday jobs done.
The new Beko home appliance range combines the latest technology with stylish good looks. Our appliances are designed to meet a wide variety of requirements. There are models to suit every kitchen design from traditional to more contemporary styles. Every appliance offers a range of features designed to make life easier - practical solutions for everyday life. It's Beko's way of letting life happen and the reason why Beko is one of the UK's leading supplier of kitchen appliances.

Download Brochure (43.7 MB)
†Source Euromonitor International Limited; Consumer Appliances 2020 ed, as per major appliances definition, retail volume sales in units, 2019 data