95%
Beko is recommended by 95% of its customers
Simulating the Natural
24 Hour

Sun Cycle

HarvestFresh™ is a unique crisper drawer technology developed for Beko that uses innovative 3 colour light technology, to cleverly mimic the 24 hour sun cycle. This preserves vitamins in fruits and vegetables for longer.** You can enjoy a healthier lifestyle with more nutritious meals than ever.
Blue Light -

Sunrise

It's time to awake and start photosynthesis at dawn.
Green Light -

Midday

Midday is when sunlight is at its strongest throughout the day.
Red Light -

Sunset

Maintaining photosythesis until dusk, getting ready for night-time.



Technology that promotes a healthier heart

Tested by leading tech research company**

Natural antioxidants protect the cells in your body

HarvestFresh™ helps preserve vitamins A & C**

Helping you boost your immune system
Enjoy a healthier life with
HarvestFresh™
Beko, the UK's No.1 best selling large home appliance brand brings you innovative HarvestFresh™ technology that preserves vitamins in your fruit and veg, for a healthier lifestyle.
The fridge that wakes up ready to start the day.
In the morning, during the first four hours of its cycle, the crisper lights will shine blue, mimicking dawn and the first light of the day.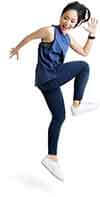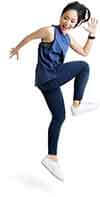 Breathing life into your veg throughout the day.
During the day as the sun cycle reaches its peak, the lights in the crisper will shine green replicating midday. This is then followed by a further six hours of red light imitating the more muted tones of dusk.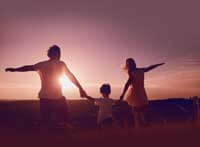 HarvestFresh™

, maintains the benefits
of vitamins in your fresh produce as night draws in.

The crisper drawers then turn dark for 12 hours to represent night-time. The innovative 3 colour technology ensures that fruit and vegetables are exposed to a similar light cycle as they would be, when still growing outdoors, in their natural environment. This preserves vitamins A and C for longer to support a healthier lifestyle.
as seen on TV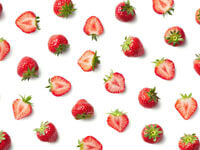 95%
Beko is recommended by
95% of its customers
A Beko
HarvestFresh™

Fridge for Every Home Discover Range

** Tested by Intertek. Based on Vitamin C and Vitamin A measurements in tomatoes, green peppers, carrots, spinach and celery directly exposed to the light technology compared with Day 0 conditions over a 5-day period.
†Source Euromonitor International Limited; Consumer Appliances 2020 ed, as per major appliances definition, retail volume sales in units, 2019 data