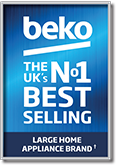 Fridges
Helpful features in our Fridges
Stay refreshed with a waster dispenser in your fridge
Enjoying the convenience of having cool and refreshing water whenever you want has never been easier, thanks to the water dispensers in our fridges which don't require any plumbing. And, the clever design of the slim, easy-to-fill 2-litre tank allows it to sit neatly on the fridge door without taking away from the space you need to store your groceries.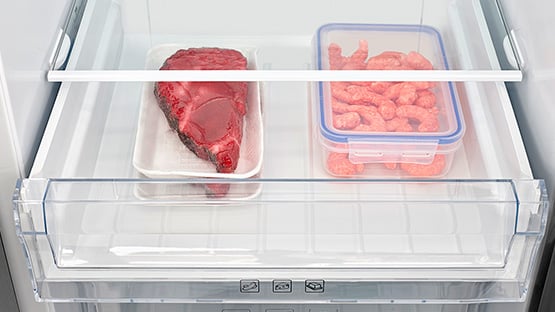 Fridge chiller compartment keeps food fresh
You don't need to worry about keeping your bottom shelf dedicated to hygienically storing your deli foods anymore thanks to the Chiller Compartment in our fridges. This zone will keep the temperature around 0°C, offering a hygienic and perfectly suited environment for your meat, fish and dairy products.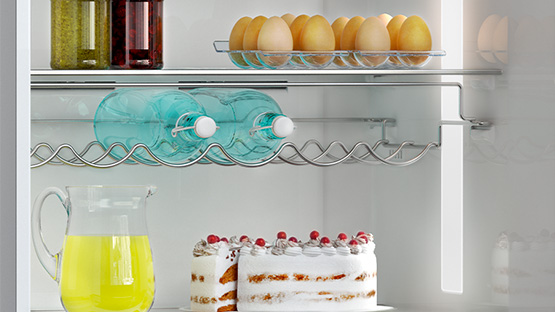 Keep things neat with a fridge wine rack
Enjoy a convenient storage space for your bottles thanks to the chrome wire wine rack in our fridges. The chrome wire rack can store up to five 2-litre soft drink bottles or wine bottles, so you'll have extra space on your fridge shelves to store more of your groceries.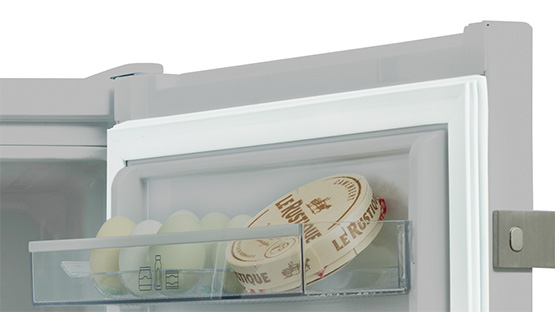 Prevent bacteria from entering your fridge
You won't need to worry about bacteria coming into contact with your food and spoiling it, thanks to the antibacterial door seals on our fridges which are designed to prevent bacteria from forming and entering the fridge.












Fridges Guides and Inspiration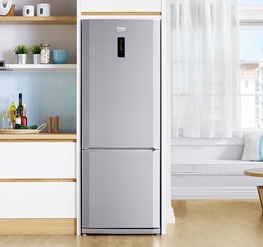 We know you and your family spend a lot of time in the kitchen, so we came up with this guide to help you find the best solution to your storage needs.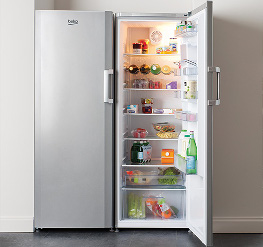 Have you ever wondered whether your refrigeration habits match those of the greater public? Butter, chocolate, eggs, and mayonnaise - fridge or larder?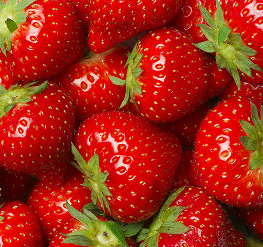 Forget strawberries and cream, these recipes can bring the classic strawberry to life. Savoury or sweet, which will you be making?
Beko Fridges Reviews
We welcome customer reviews for all our fridges. We work alongside review collection platform Reevoo to gather your honest opinions and share genuine independent reviews of our products.
†Source Euromonitor International Limited; Consumer Appliances 2020 ed, as per major appliances definition, retail volume sales in units, 2019 data