A Focal Point For Any Kitchen
Beko American Style Fridge Freezers with NeoFrost technology help keep fresh food as fresh as it can be.
Explore Beko's New, state-of-the-art American Style Fridge Freezers
Featuring double doors that open from the middle, Beko's innovative and stylish American-style fridge freezers have a larger capacity compared to conventional fridge freezer models, giving you more space for your fresh and frozen food. A host of useful features can help make your life easier and, with its modern and stylish design, it will truly be the focal point of any kitchen.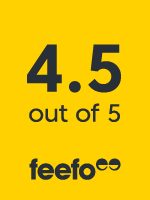 The range of Beko American Style Fridge Freezers have received fantastic reviews from our customers.
The new range of Beko American Style Fridge Freezers now come with a 2 year warranty, covering parts and labour.
On the outside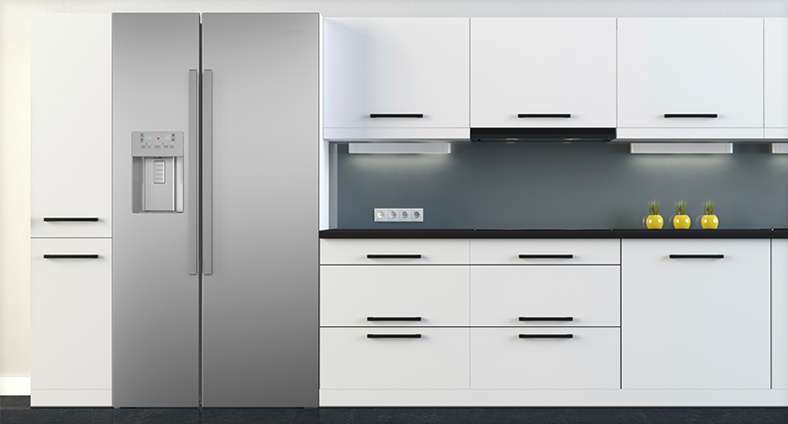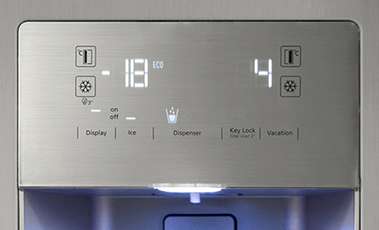 Design
Make a statement in your kitchen with a Beko double fridge freezer. It offers sleek door handles, concealed hinges, and a digital control panel that sits flush within the main doors.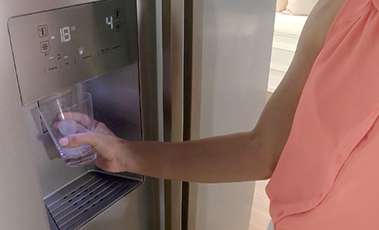 Water & Ice Dispenser
Beko's American Style Fridge Freezers offer water and ice at the touch of a button, you can choose from plumbed or non-plumbed versions. Our non-plumbed models are manually filled via a glass water tank in the fridge and is simple to remove for cleaning - it can even be washed in the dishwasher.
On the inside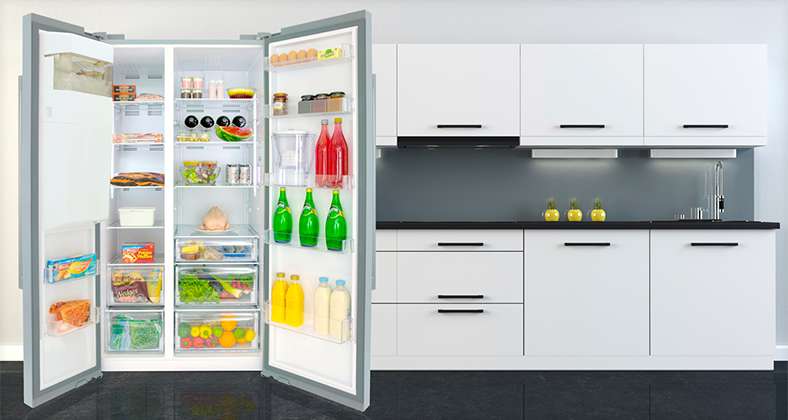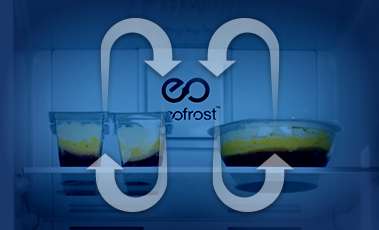 Neofrost Technology
Beko's Neofrost technology on all American Style Fridge Freezers helps maintain optimum cooling conditions, so food can stay fresher for longer. With two separate cooling systems it maintains high humidity in the fridge whilst the freezer stays dry, frozen and frost-free. What's more, with two fans there are no nasty odour transfers between the fridge and the freezer.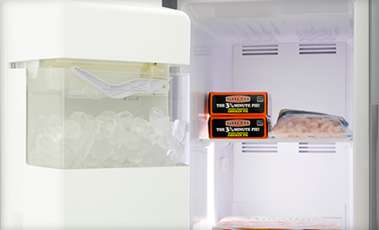 Capacity
The New Beko American Fridge Freezers offers up to a large total net volume of 558 litres, so there's more than enough space to keep the whole family happy. The water and ice dispenser (selected models) is neatly tucked away in the freezer door so there is even more space for all your favourite food and drink.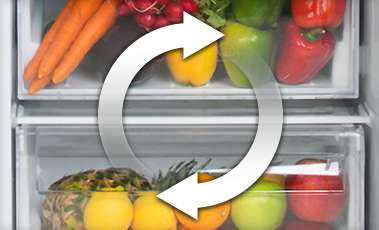 Airflow Cooling
The use of multiple air vents throughout the fridge and freezer allows for an even temperature to be maintained on every shelf level. The airflow cooling also helps to rapidly restore the temperature after the doors have been opened.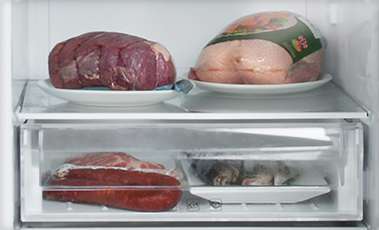 Chiller Compartment
Look after your meat and fish for longer with Beko's chiller compartment within the fridge. By maintaining a core temperature of around 0°C, it provides ideal conditions for safely storing fresh produce.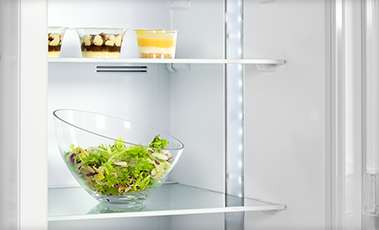 LED Lighting
When you look inside the New Beko American Style Fridge Freezer you're met with the soft glow of the side LED lighting, which offers a bright but also gentle way to light all the shelves. This durable and economical lighting system helps to make any midnight trips to the fridge a lot less uncertain.