Dishwasher Tips
Perfect for large, busy family or for those who crave more downtime after a long day at work, dishwashers are designed to save valuable time, effort, and energy. Expertly designed and equipped with the latest technologies, our range of high-quality freestanding or integrated dishwashers make dishwashing easy, reliable, and effective.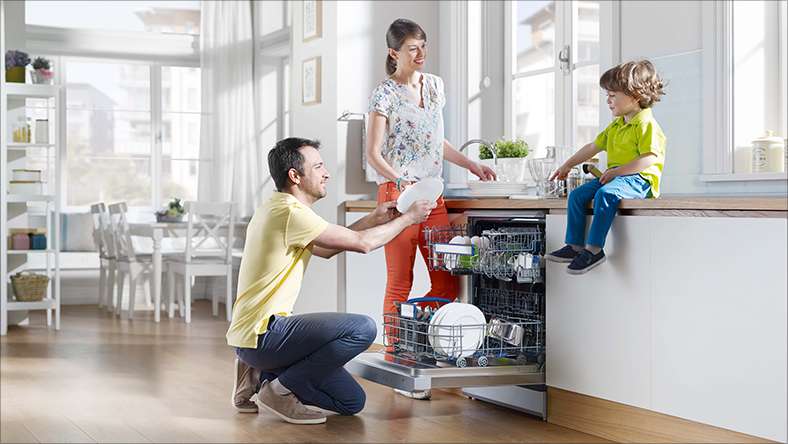 To help you get the most out of your dishwasher, we've come up with a handy list of top tips so you get the best clean, time after time. You can also browse our range of integrated and freestanding dishwasher models, including slim line design for those kitchens with a cosier feel.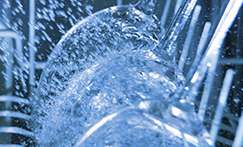 Look after your glasses
To help prevent glass erosion, only clean your glasses at low wash temperatures. Check the dishwasher manual to find out more about the glass or gentle programs.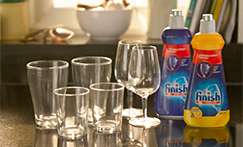 Perfect glasses
If your glasses aren't being cleaned properly even after cleaning the filter, try using a special glass product such as Finish Dish and Glass Protector or Finish Rinse Aid.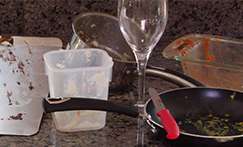 Tough Stains
To clean heavily soiled items like pots, pans and cookware, wash them in an intensive cycle with a higher temperature to get rid of tough stains.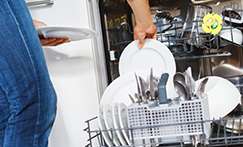 Loading Plates
Load and position dishes securely so that they do not knock against each other, helping to avoid damages. When stacking deep plates, try to angle them so the water can run off, allowing for a better clean and as well as being easier to dry.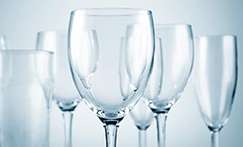 Crystals
Check what type of crystal you have, and do not put lead crystal in a dishwasher — this should always be hand-washed. However, you can put many other types of crystal in the dishwasher on a low-temperature.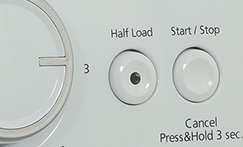 Small loads
When you only have a small load to wash, it's best to use a half load programme. This will cut down on water usage and also means you don't have to wait days for the dishwasher to be full.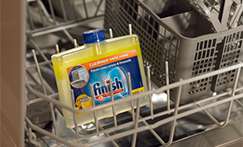 Prevent unwanted smells
Regularly clean out your filter to prevent unwanted smells and to stop food clogging up the filter. If you regularly clean your filter you will have a cleaner wash and get better results from your dishwasher.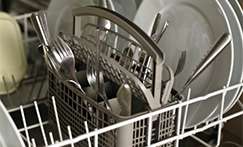 Cutlery
With cutlery, make sure to avoid nesting so that water can rinse over all surfaces. Have some standing upright and some facing downwards. Since safety comes first, long or sharp knives should face downwards.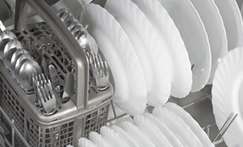 Dishwasher Safe?
When buying new cutlery and products that will need to be washed, have a look on the back or check the packaging to make sure they're dishwasher safe. Most kitchen products are dishwasher safe, but not always.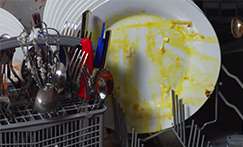 Don't pre-rinse
Before you put anything in the dishwasher, scrape off the large food particles and but do not pre-rinse under a tap. Your dishwasher will perform a pre-rinse, and the detergent will actually cling onto the food to help wash it away. A pre-rinse before putting dishes in the dishwasher actually uses more energy, thus making it more expensive.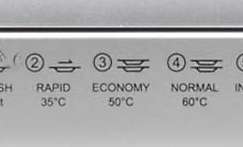 Economy washes
Economy programmes, although potentially energy and water saving, may not give the best results if you have heavily soiled items to wash or if you want the drying facility to operate. It's best to read the manufacturer's manual so you can best understand the different dishwasher programmes for the most appropriate, efficient rinse.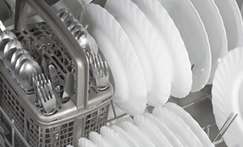 Dishwasher salt
Make sure you use dishwasher salt rather than table salt when topping up the salt in your dishwasher. Always use the filter when filling the salt, otherwise your next wash will taste of salt if it drops into the base of the unit. If you do happen to drop salt into the base, do a quick rinse to remove it.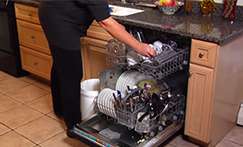 Stacking order
Generally larger and dirtier items are best on the bottom rack, cups, glasses and less soiled items should be put on the top rack.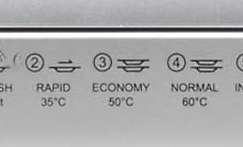 Get rid of excess food
Always scrape off excess food before loading, and use the pre-wash programme on heavily soiled items.