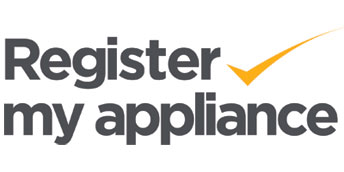 19/10/2014
Beko today welcomes the launch of 'Register My Appliance', a new website for domestic appliance registration developed in conjunction with the industry appliance body AMDEA (the Association of Manufacturers of Domestic Appliances).
'Register My Appliance' is designed to provide up-to-date contact information on consumers who have bought appliances within the last twelve years, so manufacturers can issue safety updates or repair notifications. It is designed to enable manufacturers to act more quickly and efficiently to deliver the best possible response when corrective actions are required.
The site will also include advice on maintenance, safe usage and installation, product standards and testing, guarantees and warranties, consumer rights, a product recall listing and the AMDEA Code of Practice on Product Safety. It is currently being tested, in preparation for public launch in early January.
Beko has been a driving force behind 'Register My Appliance' since its inception and has worked closely with AMDEA and other leading manufacturers to bring the initiative to launch. The company will continue to work closely with industry and retailers to ensure that consumers understand the importance of registration.
This activity forms part of Beko's commitment to address the challenge of product tracing, which is a particular concern when a product issue arises or when an appliance changes ownership.
For more information about 'Register My Appliance', please visit: http://www.registermyappliance.org.uk/about-us/why-register/