How To Load Your Dishwasher Effectively
"Pans don't go there!" "Cups should be loaded like this." Sound familiar? When it comes to chores around the home, we all have our tried and tested methods. But what if we told you there was a better way to get the most out of your dishwasher? Not only can we help you get the most out of your dishwasher's space and features, we might be able to clear up those washing related disagreements at the same time.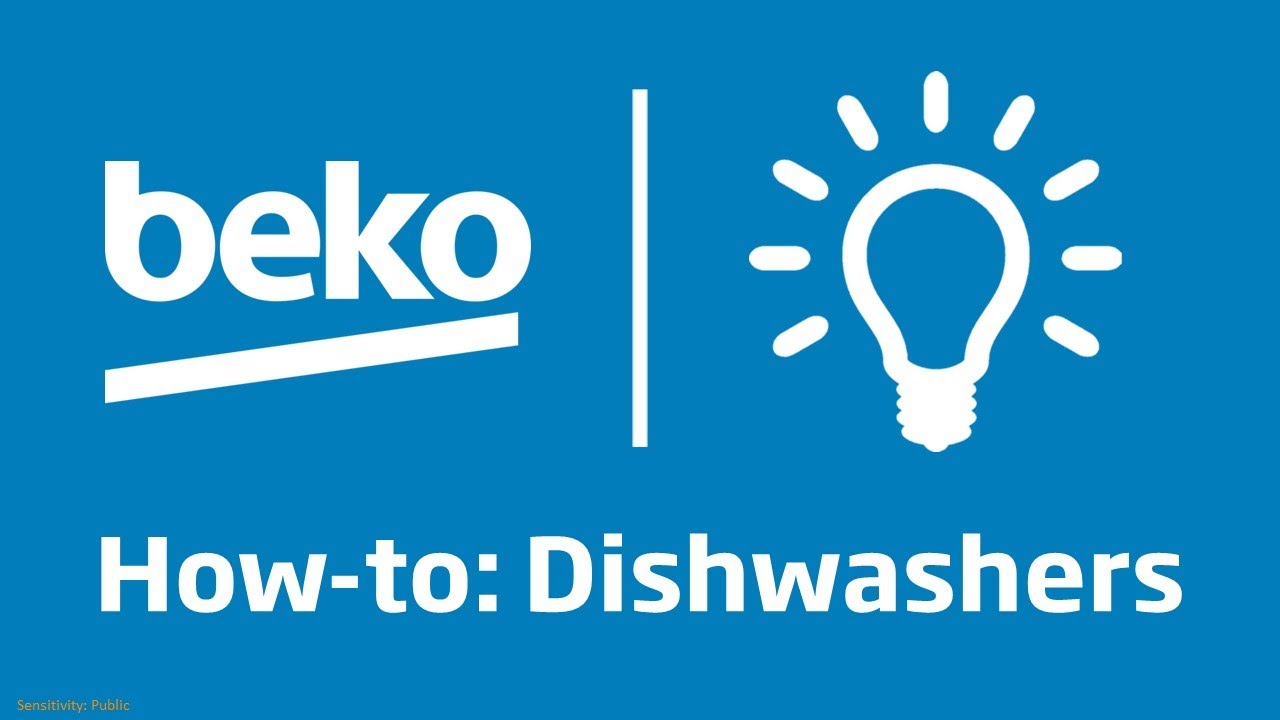 ---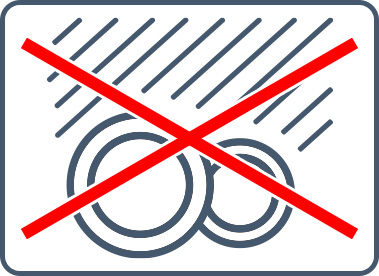 Before loading
While it can be tempting to pack the dishwasher with all the dirty crockery in your kitchen, not all of your favourite plates and dishes are dishwasher friendly. Check whether the glasses, bowls and utensils you put in are dishwasher-safe before loading.
While a dishwasher is a great way to clean those plates you used for dinner, things like wooden utensils, bowls, chopping boards and pots and pans with wooden handles would benefit more from being washed by hand, so they can take full advantage of that extra bit of care. This way you'll be able to use your crockery for years to come.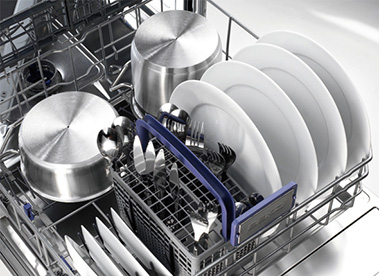 Plates
Taking extra care while stacking your plates in the dishwasher is the best way to ensure that they'll be cleaned as effectively as possible.
When loading the plates, they should all be placed so that they face the middle of the dishwasher to ensure that they are facing towards the water spray arm.
On those busy days with lots of washing up to be done, it can be tempting to over pack your plates, whether the dishwasher you have is full size or slimline. Do be careful though because doing so could affect the quality of the wash. Overly stacked plates can block the water flow, leaving you without that sparkly, shiny end result you're expecting.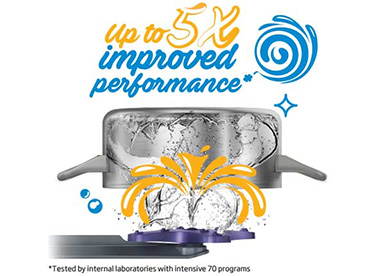 Larger Items
After cooking that delicious Sunday roast for your family, a dishwasher can help do the necessary extra elbow grease for you by cleaning heavily soiled pots and pans. To ensure your pots and pans are in the optimal position for cleaning, place them in the bottom of the dishwasher, in the lower basket.
For larger items such as oven trays, use the large tray holding accessories. Also, when placing oven trays in the dishwasher, make sure the trays don't touch the spray arm.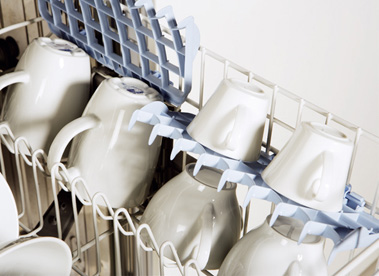 Cups and Glasses
Need that extra bit of space for your coffee cups? Use the folding racks to hold small coffee cups or to support the stems of your wine glasses.
We know the last thing you want to do after a glass of your favourite wine is mindfully wash the slippery glass you used to enjoy it with. Load your wine glasses in the specially designed Wine Glass Basket for a safe and fuss-free solution to washing your delicate glasses.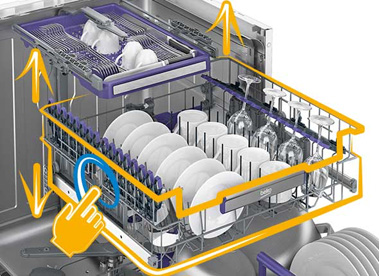 Top Basket
Once you've safely loaded your dishes and plates it's time for the more delicate items. Place your cups, glasses, saucers, and bowls in the upper basket for a safer and more fragile-item friendly wash.
Still have those difficult-to-clean tall glasses sitting on the side? The height of the upper basket can be easily adjusted to comfortably fit tall glasses. Washing plastic items? These are best kept in the top basket too.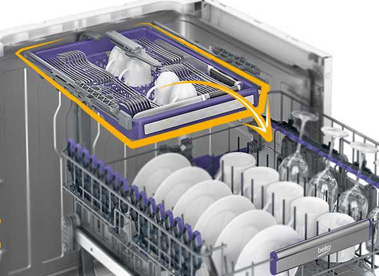 Cutlery
When loading the cutlery basket, placing knives with the handles up in the air is an easy way to ensure that loading and emptying the dishwasher is comfortable and safe for everyone.
But sometimes the cutlery basket isn't enough to cater to all your washing needs. So, some of our dishwashers come with a handy third cutlery tray; perfect
for moments when you're entertaining your loved ones and guests or just on days when you need more cutlery cleaned.
---
Following these simple steps to loading your dishwasher can free up valuable space and help you get the best cleaning results for your cooking ware. Have any other dishwasher stacking tips you think we've missed? Let us know on our Facebook page.