Over 50% of people feel that clean bedding puts them in a better mood
We're always looking for things to help improve our mental health, especially as the winter nights draw in and the weather takes a turn for the worse. Well, it turns out a little mental health booster has been under our noses this whole time – washing our bedsheets!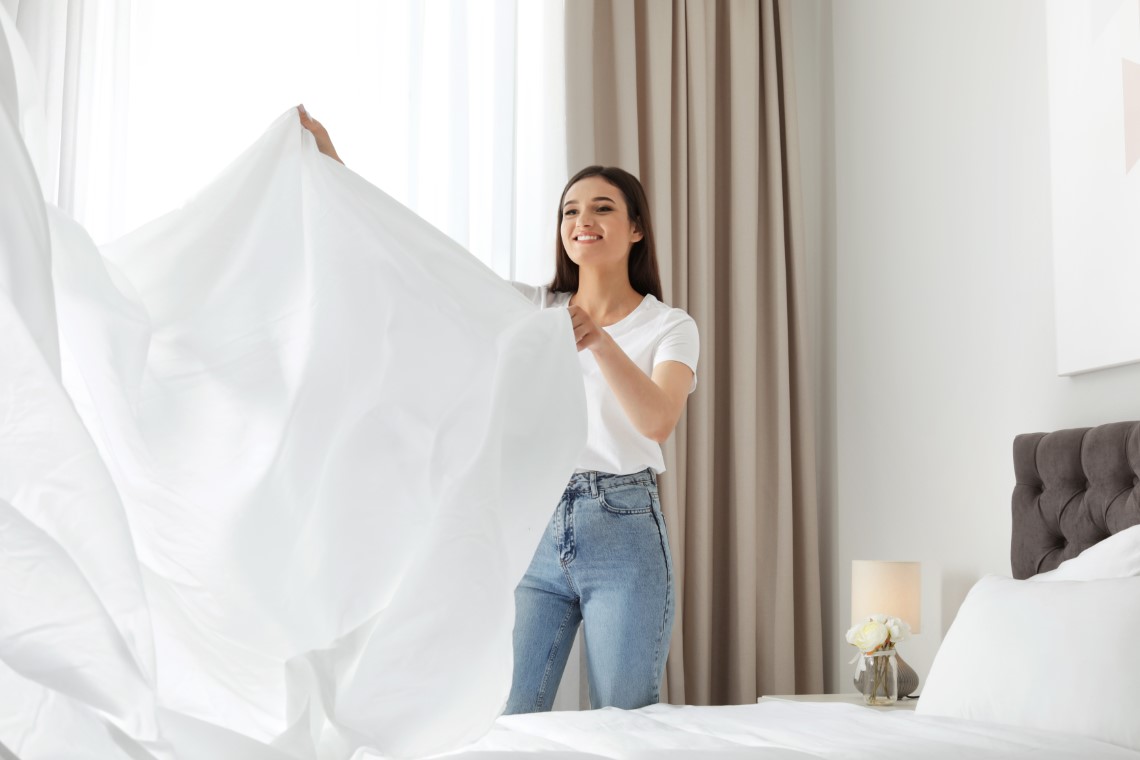 Changing your bedsheets improves productivity
Our new study has found that washing your bedsheets can actually have an amazing impact on your mental health, with 54% of Brits claiming that their mood and mindset increase either on the day that they've changed their bedding or the day after. Who knew that clean sheets could have such an important impact on our day? This is bad news for the 4% of people surveyed who admitted to only washing their sheets every couple of months!
With the kids back at school, and life slowly returning to 'normal', it's easy to find the laundry basket overflowing in the corner. When this happens, it's common to neglect washing your bedsheets, focusing instead on tackling the ever-growing pile of dirty school uniforms. However, with Beko's AquaTech technology, you'll be able to avoid the laundry pile up, cleaning your bedsheets with washes that are quicker and gentler.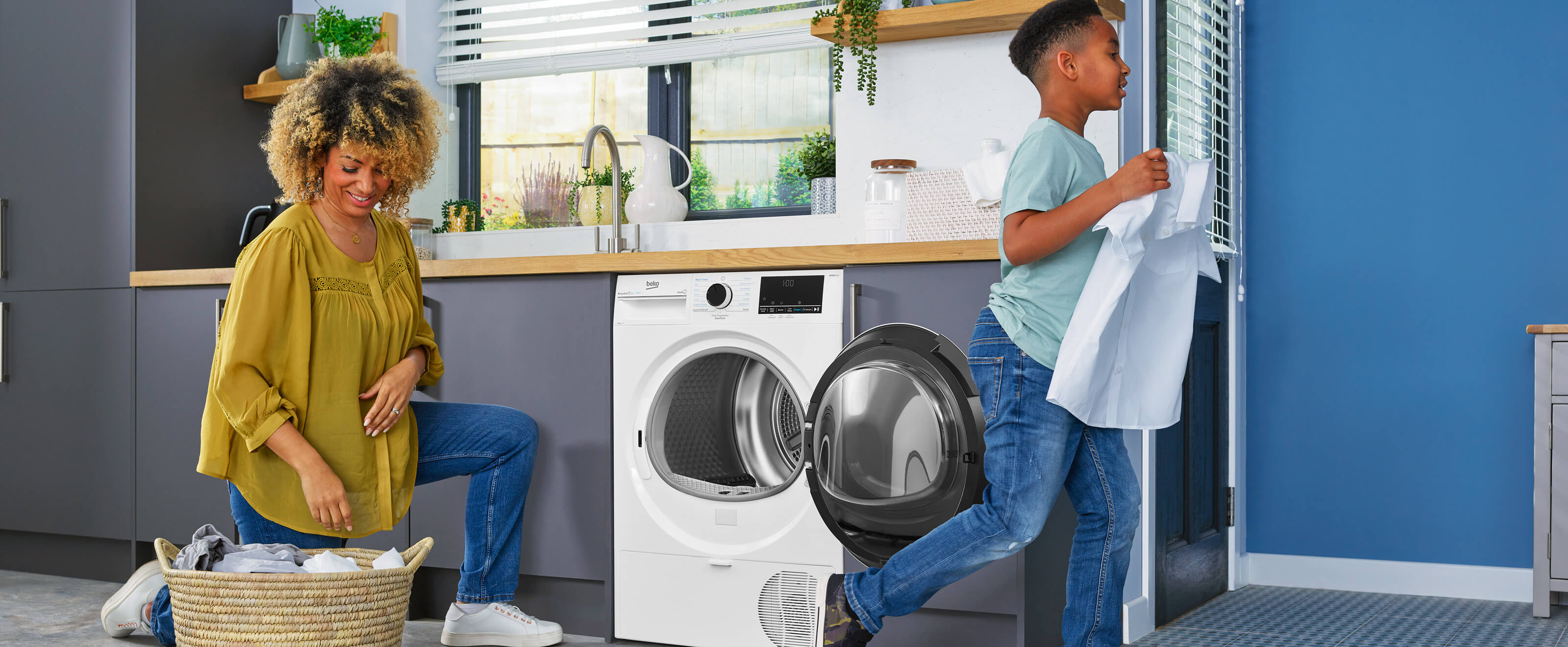 While over one third of us wash our sheets every two weeks, it turns out over 10% only wash their bedding once a month. If the hassle of drying your sheets stops you from changing your bedding, it may be time to invest in a tumble dryer. Hanging the washing out to dry can be a challenge in a busy household or an apartment with limited drying space. Purchasing a tumble dryer means you no longer need to dress your entire house in damp laundry. A tumble dryer also eliminates the need to rely on a sunny day to dry your sheets, simply dry your bedding in your tumble dryer and enjoy fresh, crisp sheets with ease.
If you're looking for an energy efficient appliance that are economical to run, Beko's Heat Pump tumble dryers are the perfect choice. Using a lower temperature to dry the load, a Heat Pump tumble dryer offers better protection for your clothes and bedding, saving you money on your energy bills in the process. Whilst it does take slightly longer for a Heat Pump tumble dryer to dry a load compared to a standard condenser tumble dryer, our RapiDry technology shortens the length of the dryer cycle, drying up to 5kg of laundry in just 1 hour, whilst maintaining the overall energy efficiency.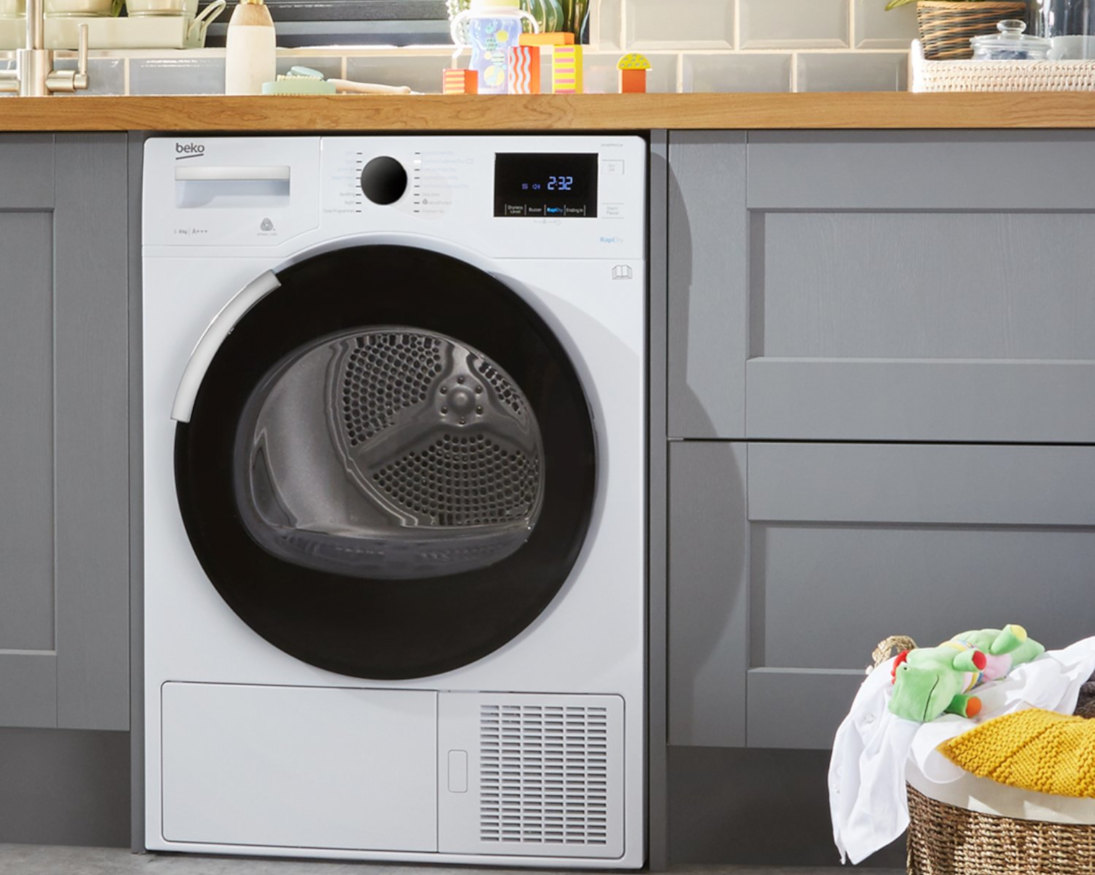 Between the genders, it turns out that men are the most likely to leave their laundry to the bottom of the list, with one in ten British men admitting to only washing their sheets every couple of months or less. If only they knew that they could have their sheets washed, dried and back on the bed in record time with one of our innovative washer dryers. Every machine in the range comes with the Quick Programme, which can wash a full load of laundry in just 28 minutes, so, you could give yourself a mood boost as often as you like!
The research also found 5% of people admit that they're more productive at work the next day after changing their bedsheets, with a further 21% (one in five) saying that they are in a better headset/mind space once they've changed their sheets. A further 10% of those aged between 18-24 admit to also being more productive at work the next day after changing their bedsheets.
Only 38% of people who sleep with their dogs wash their sheets every 2-3 weeks
Investing in a really good washing machine is also ideal for pet owners. When surveyed, 15% (1 in 6) of those that let their dog sleep in the bed in with them, either all the time or occasionally, admitted that they either wash their sheets once every month, every couple of months, or once every six months! Our innovative AquaTech technology replaces vigorous drum movements with the power of water, delivering quicker, gentler washes, so that both you and your furry friends can cuddle up together in clean sheets at bedtime and feel the benefit of the bedsheet boost the next day.
So, if you're looking for a quick fix to your mood and productivity, why not try washing your sheets today so you can feel the benefits of the bedsheet boost? And, if the thought of the rattling machine or dripping sheets for days is putting you off, why not take a look at our great range of washing machines and tumble dryers to get you out of your funk!