Hot and Healthy School Lunches
You've wrapped the kids up in their warmest scarves and have spent five minutes longer than you'd like digging the gloves out of the bottom of the cupboard before seeing them off to school. This winter, why not send your little ones to school with a packed meal designed to keep them warm at lunchtime too?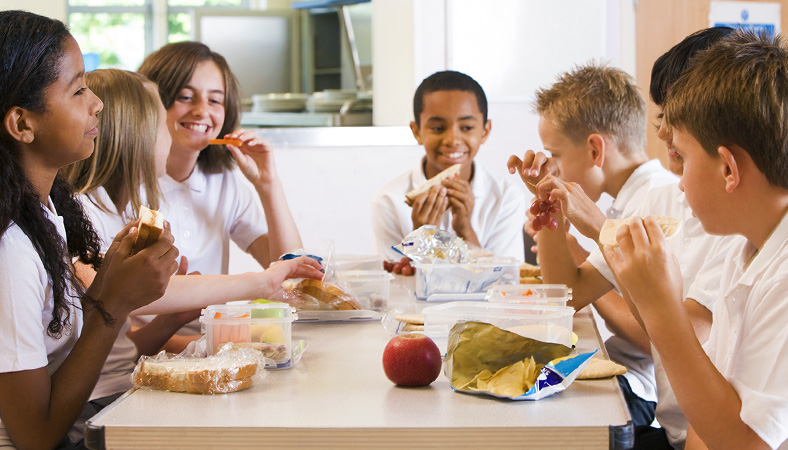 Ham sandwiches may be a tasty sandwich favourite but we tasked two of our favourite food bloggers to come up with a hot and healthy school lunch all cooked in an oven that little ones will love.
---
Meatballs, Potato Squares with Baked Apple
Jenny from Let's Talk Mommy has a warming school lunch recipe that packs a punch and even comes with a sweet treat for afters!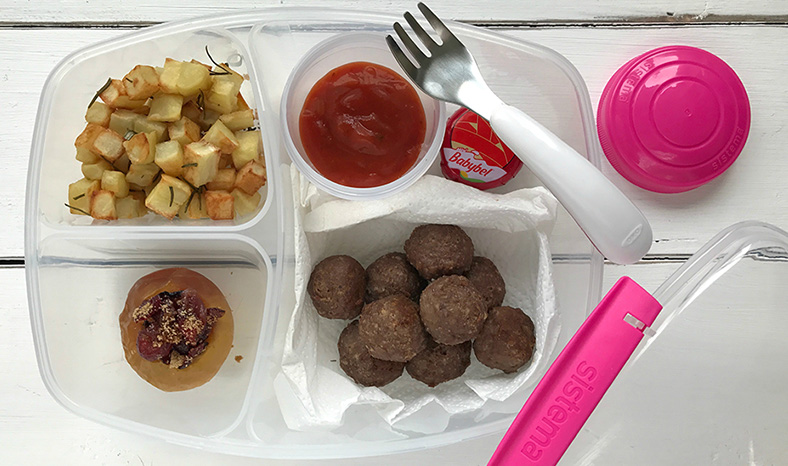 Ingredients
For the meatballs:
500g mincemeat
100g Dolmio spaghetti sauce
For the potato squares:
2 large potatoes
Fresh rosemary
Oil spray
For the baked apple:
6 small sweet apples
3 tbsp of brown sugar
1 small packet of dried cranberries
Splash of apple juice
Instructions
For the meatballs:
Preheat oven to 200°C.
Scoop a teaspoon of mincemeat on the palm of your hand and roll constantly until a little ball forms.
Place the meatball on a greased cookie sheet.
Repeat until all mincemeat is rolled into tiny meatballs.
Bake for 15 minutes or until brown in the middle.
Service with a mini pot of Dolmio spaghetti sauce.
For the potato squares:
Preheat oven to 175°C.
Cut potatoes in small squares and lay out on greased cookie sheet.
Use olive oil spray to spritz on top.
Cut fresh rosemary into tiny pieces and sprinkle on top.
Bake for 20 minutes or until golden brown.
For the baked apple:
Preheat oven to 220°C
Cut a small hole in the top of each apple, around stem.
Place apples in a deep baking pan.
Fill apple holes with dried cranberries.
Top with brown sugar
Pour apple juice slightly over each apple just to coat and line bottom of pan.
Bake apples for 25 minutes or until skin just starts to wilt.
Be careful not to overcook or they will fall apart.
---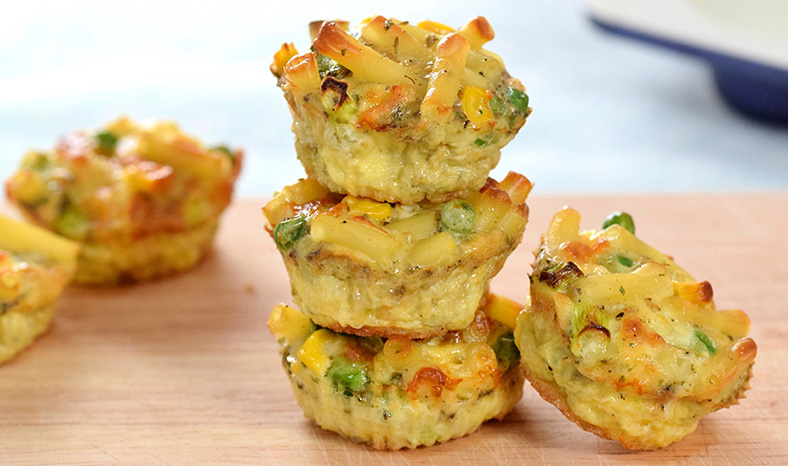 Ingredients
• 100g dried or 200g cooked macaroni
• 2 spring onions
• 4 large eggs
• 25g frozen peas - defrosted
• 25g frozen sweetcorn - defrosted
• ½ tsp mixed herbs
• 50g ready grated mozzarella & cheddar cheese mix
• salt & pepper to taste
Method
1: Preheat the oven to 180°C/350°F/Gas Mark 4. Line a muffin tin with 12 silicone cupcake cases.
2: If using dried macaroni, cook according to package instructions, then drain well and leave to cool for a few minutes.
3: Wash and chop the spring onions.
4: Break the eggs into a mixing bowl and gently whisk together. Stir in the macaroni, spring onions, peas, sweetcorn, herbs and grated cheese. Season to taste with the salt and pepper, then stir with a spoon to thoroughly combine.
5: Carefully spoon the mixture into the cupcake cases. Bake in the preheated oven for 20-25 minutes until cooked through and golden.
6: Leave to cool in the tin for a few minutes before popping them out of the cupcake cases and serving warm. You can pack these straight into a warmed thermos or cool completely and store in the fridge for packing in a lunch box.

---
Whether it is meatballs finished off with a baked apple or a handful of tasty macaroni frittatas, these recipes aren't just tasty for little ones; they're fun to prepare with them too.