Delicious Sweet Dessert Pizzas You Have to Try
Has your cooking repertoire become a bit predictable? Looking for a quick and easy way to refresh the desserts you make? There's a new tasty dessert on the scene, a dessert that combines crispy Italian dough with melted chocolate or cream cheese - sweet pizzas.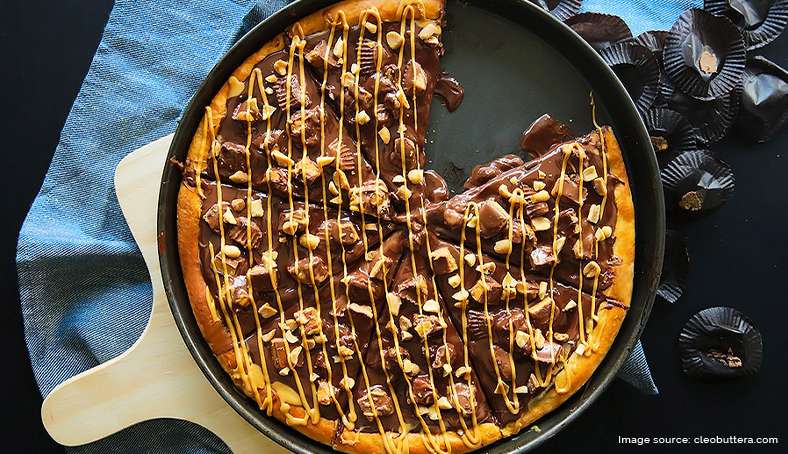 The possibilities for sweet pizzas are endless, delicious and great to cook with the kids using a built-in oven. We've pulled together 5 of our favourite sweet pizza recipes we've come across. Which will you cook and impress your friends & family with first?
---
Cinnamon Streusel Dessert Pizza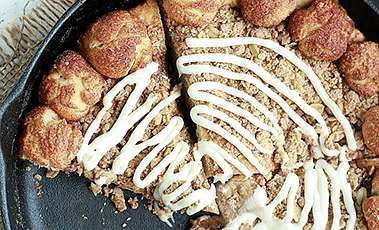 Not only does this cinnamon streusel pizza look beautifully presented, this pizza from Life Made Sweeter comes with cinnamon sugar crust bites (!) and a drizzle of cream cheese frosting. Let that sink in for a moment.
---
Peanut Butter Cup Dessert Pizza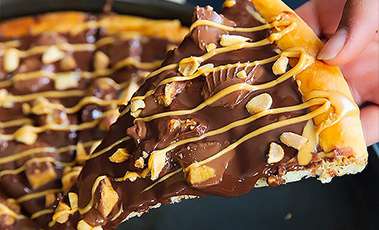 Love the sweet and salty taste of peanut butter with chocolate? Then this is the sweet pizza for you! Combining a pan-style pizza crust with melted chocolate and moreish Reese's peanut butter cups, this naughty dessert from Cleobuttera is the perfect combination for both chocolate and peanut butter lovers.
---
Apple Caramel Dessert Pizza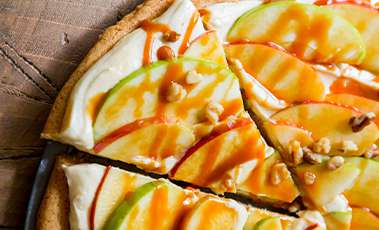 Cookie crust, caramel cream cheese frosting, apples, and caramel sauce make up this decadent creation by Sally's Baking Addiction. Not only does this sweet have a cheesecake like cream cheese topping and a crispy cookie crust but it also makes a tasty summer treat or an autumnal warmer – perfect to make all year round!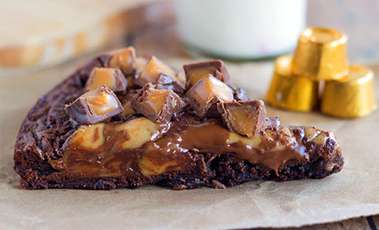 For the serious chocolate lovers amongst you if you aren't necessarily keen on Nutella, Cooking on the Front Burner is your new friend with her Rolo brownie pizza. Not only is it ideal if you're looking to make something different for a rare treat, the rolos could even be substituted for your favourite sweets such as M&Ms, oreos or smarties!
---
Nutella and Ricotta Calzone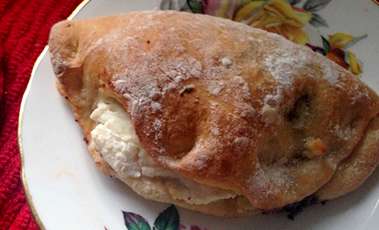 If a pizza topped with sweet treats wasn't enough, how about a Nutella and ricotta calzone. This pocket of gooey, hazelnut warmth is perfect for adults and children alike – a must try for Nutella lovers everywhere!
---
And with pizza crusts ranging from brownie mix, cookie dough, biscuit, to pie crust to choose from, when making your own version of this sweet treat – the choice is all yours! Would you opt for chocolate or fruit? Nutella or Oreo?
What would you have on your sweet pizza?